Yesterday Didn't Go Quite As Planned...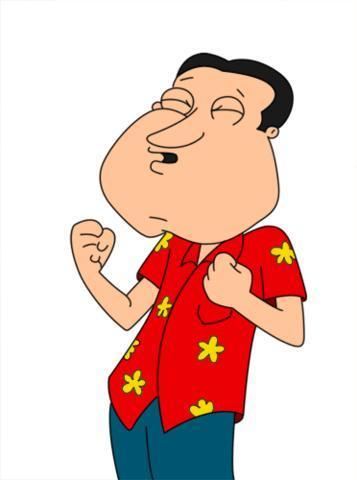 If you're a regular reader, you know that my life is kind of a mercurial thing... I had the day all planned out, see. My first full day back in town after Trish and my trip to the coast to celebrate our anniversary was booked up, with a meeting in the morning, a day-job appointment in the afternoon, and a meeting with a director in the late-afternoon. And, of course, the usual errand running squeezed in-between... jaunts to the bank, the post office box, etc...
Well, like I said - my life's pretty mercurial. Things change in an instant. My morning meeting got called off. My client cancelled our

appointment

in the afternoon. Suddenly, my day was open until my director's meeting at around 4:30. In some ways, that wasn't a bad thing... Trish and I both picked up chest colds before we left for the coast - sadly, we hacked and coughed throughout our anniversary - and I'm still a little green-around-the-gills. I could have just stayed in bed... but nature abhors a vacuum. That open time got quickly filled!
First, there was the email I received from Jacqueline

Gault

, writer-director of the upcoming feature film Meet Jane Doe. I'd auditioned for a role in the film earlier this year and didn't get cast... but I've kept in touch with Jacqueline and other people working on the production. When it came time to cast the role of young Jane's father in the film... she

thought

of me! So, she sent the script over to me for a read and - wow. How could I refuse? I've been hearing people rave about this script for months... and now that I've read it, I can see why! Of course, I signed on. Filming begins in late Summer here in Portland.
Then it was time to prep for my meeting with Jon Garcia about his new film, The Falls. I'd auditioned last year for a part Jon's film Tandem Hearts; things didn't work out for us on that project, but he obviously remembered my audition - he sent me the script last week, before I headed out of town, and asked me to look at the role of the main character's father (yeah. You're right... ANOTHER father. Hey, look at those new

headshots

, folks... see that grey in the side-burns? I'm getting planted firmly in the "father type" these days... no reason to fight it - I might as well embrace it!)
I was pretty moved by Jon's script when I brought it with me to the coast. It's very personal, and deals with a subject that hasn't been examined too closely in popular films. Rather than try to explain it here, I'll leave it to the video on the film's

Kickstarter

Page. It pretty much says it all.
Needless to say, I was very interested to talk with Jon and see where he sees this story going... we had a great meeting at Portland's Doug Fir Lounge, and by the end I managed to talk him into letting me have the role :)
So, my day didn't go as planned. But I'm not complaining... the time filled up juuuust right! Looks like July and August are lining up to be VERY busy months!
Labels: Acting, Actors, auditioning, auditions, booked, Film, gig, Meet Jane Doe, Movie, movies, The falls