Prep The Net, Win A Flip Camcorder (No, Really!)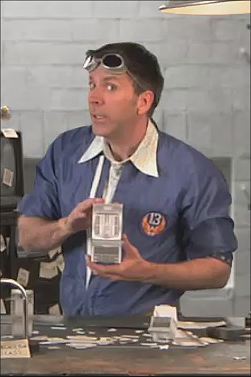 I know, I know... you see these online contests all the time... "win a new Apple I-Pad by forwarding this to your friends," "Get a free sample of Viagra by clicking this link..." etc. etc. etc. I can tell you, though, that this contest is totally legit - and might actually be fun to participate in.
Here's the deal: you remember that Prep The Net web site I'm on, pitching the Cisco ASR 9000 router?

I recently heard from the folks at Ascentium (the agency that put the site together) that Cisco is running a new contest based around http://www.prepthenet.com/. All you have to do is visit the site and download a "paperware" ASR 9000, put it together, and then photograph it in... interesting situations. Upload your photo to the site, and you might just win a Flip Video Camcorder! Check the site for all the details... and start cutting-and-shooting!
Hope you're all doing well...
-Harold