High Rollers and Working For Peanuts
Hey there folks
Well, the train keeps speeding down the track, and this week has been quite a jumble - if things keep going in this direction, my year's going to be very busy! In fact, I've started posting shoot, show, and travel dates on my MySpace Calendar just to help me keep track of it all (you have to scroll down a fair bit on my page to find the calendar... it's there, though :) ). Here's a quick re-cap, just to get my own head around everything that's going on...
>> Tuesday I attended the opening festivities of the OEN Conference to see the premier of the videos I shot with Rebecca Rodriguez and Drink Me Pictures. The evening was a bit surreal... we were asked to show up in costumes we'd worn in the videos (not the Hip-hop gear, thankfully...). When we arrived, we were asked to mingle with the members of the OEN, and when the videos were ready to be shown escort them to their seats.


Rebecca and Steve were hoping that filtering us through the investors might yield some leads on financing their next project... and I think it might have worked. I saw Rebecca (who looked FABULOUS, incidentally) talking to quite a few well-heeled individuals before and after the showings. Add to that a member of the OEN talking up Drink Me Pictures' innovative micro-financing system (it's all on their web site - you should really take a look!), and the evening showed real promise for buiding financing for their next film.


The videos themselves turned out great... because of some technical difficulties with the projector, we were only able to see the first and third in the series. What we saw, though, were very funny and had the audience laughing and applauding. I'm looking forward to seeing all three end-to-end when I pick up my DVD copy this weekend - I'll be sure to post some choice clips in the video section of http://www.haroldphillips.net/ once I pick up my copy.


>> Also on Tuesday, I had a conversation with the production coordinator of an indie being produced in Battleground, WA tentatively entitled The Abu Gahrib Effect. I've been called back once to read for one of the leads, and it seems that I'm in the "final four" as they move towards final casting. If I get cast, the film will shoot in mid-April. The writer/ director is also very interested in Trish for one of the roles... I'm hoping to get more information in the next week about final call-backs.


>> Wednesday, I was reminded yet again that it's great to live in the 21st century. As I mentioned in my last post, I'm going to be playing the Claude Rains character in a Wild Bills' murder mystery based on the classic film Casablanca this Friday (hey, that's today!). Since Wild Bills doesn't do this show very often, I had to go to Hollywood Costumers here in Portland to find a costume for the performance (they have a great costume stock, but 1940's French Police Captain in Casablanca isn't on the hangers).


The woman who helped me at Hollywood didn't know what I was talking about when I told her I needed to look like Claude Rains in Casablanca... she'd probably seen the movie, but she couldn't recall how he was dressed. Luckily, I had my Treo with me, so I just connected to the internet and pulled (admittedly small) photos onto the phone to show her what I was looking for. It eased the process imensely. Lets hear it for the internet age, huh? I've said several times that an internet-enabled smart phone is one of the best tools an actor can have - it keeps track of your calendar, your contacts, lets you check email when you're not at your computer... and sometimes, it even helps with wardrobe!


>> Wednesday evening we had our final rehearsal for Casablanca at Wild Bills headquarters, and during a break I used the aforementioned Treo to check my email.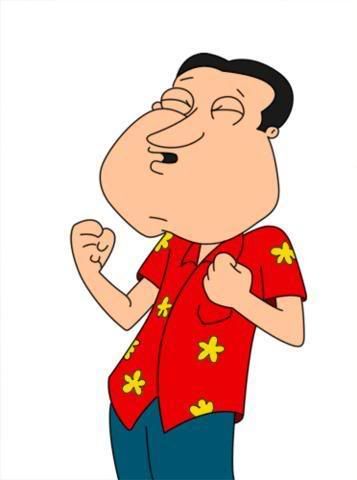 Giggity
Giggity
Giggity
A couple weeks ago, my agent submitted my headshot and resume for a short film called Walter Ate A Peanut directed by international commercial director Robin Willis and produced by Kathleen Lopez. There wasn't an audition process per se; the film is going to be composed of a series of still photographs strung together to make the narrative, so they were just casting from photos.
Apparently, my photo was good enough to make the cut (thank you Owen Carey!), because waiting in my inbox on Wednesday night was a message from the wardrobe coordinator about the costumes I should bring for this weekend's shoot. There wasn't any other information, such as call times or location... but at least I know I got cast.
The film is going to be marketed to film festivals worldwide. Given Robin and Kathleen's reputations and connections, I wouldn't doubt that it'll get seen. I'll be sure to update you when more info is available.
>> Thursday I had a conversation with Lynn Lund from Silk Tricky confirming details about my upcoming Zombie movie, The Outbreak. It's set to shoot in mid-April, with more than a few rehearsals, makeup tests, and stunt sessions (at the hands of local stunt impressario Jerry Buxbaum) leading up to the actual shoot dates. This is going to be a rather large undertaking, especially given that we're trying to get the entire thing shot in five days.
In the course of the conversation Lynn mentioned that she was interested in seeing Trish for a couple roles in the film as well. So this might be another one we get to work on together!
Once I get through the murder mystery tonight and this weekend's shoot Outbreak will be the main focus, beyond a couple of auditions I have scheduled.
>> I'm not the only one who's received some good news this past week... Audrey Walker just got cast in Crackin' The Code, a local indie that's going to shoot this summer (I'm also up for a featured roll in that film... still working out a date for the call-back). Local favorite Todd Robinson was just put under contract to play a "scruffy pizza guy" in a series of Pappa Murphy's commercials and personal appearances. My old college friend Bostin Christopher is in Austin at the moment, attending the world premier of his new movie Otis (he plays a minor role... a character called "Otis") with Kevin Pollack, Illeana Douglas, and Daniel Stern (among others). Good things seem to be happening all over!
>> Finally, plans are under way for Trish and my trip to Alaska this summer to attend the Last Frontier Theater Conference, and a reunion of the University of Alaska at Anchorage Theater Department. I'm really looking forward to getting back up to Anch-Ak... and look at some of the people who we're going to be attending the conference with! Wowzers, Penny! My old friend Dawson Moore really knows how to put together a party!
We'll be in Valdez during the week of June 15th (still making travel arrangements), then we'll drive to Anchorage and hang with my good friend Kert and attend a couple of UAA events. All you Anchorageans (Anchor-rats? Anchor-townspeople?), drop me a line, and lets plan on hooking up some time between the 22nd and 25th (or thereabouts).
That's it from the home office (for now)... hope you're all doing well!
-Harold
Oh, P.S. - Post #100!! Woo hoo!!! It only took me about 2 1/2 years to get here...