Return From (or is it TO?) The Dead
Well, it's been a couple weeks since my last post, and a whole LOT of stuff has been going on. I did say that things were getting more hectic... the past couple weeks have certainly lived up to that assessment.
First off, it must be said that the closing weekend of Dead of Winter ROCKED!!!!! Thursday and Saturday nights were completely sold out, and the audience was very appreciative.
Our final day of shooting the

OEN

Videos with

Recca

Rodriguez and Drink My Pictures went great... we filmed my final scenes at Portland's Hotel Monaco. My part of the shoot was comparatively small; all "my posse" and I had to do was walk down the hall into a hotel room. It's sad, really...

Rebecca

and Steve got us all decked out in hip-hop gear (my character has created a rap video to try and get money from an investor, so he brings his "rapper" up to meet the investor - and he and his entourage are suitably "geared-up"), and we looked REALLY good. We'll probably appear for all of two seconds in the final product :)
The young rapper who my character walks in with, though, is a real pro - he knows how to lay down the rhymes.

Rebecca

wrote this great parody of Sir Mix-a-

lot's

Baby Got Back, completely re-written for the high-finance, entrepreneurial types (how many rap songs have you heard with "due dilligence" and "sec filings" in the lyrics?), and Mickey Dee (aka Mike Barr) recorded it all and did the video for the shoot. It's a hoot! Check out Mickey's

MySpace

page for samples of his work - I'm not generally into rap, but this kid's got mad

skillz (yo)

.
I'll actually get to attend the premier showing of the video's on Tuesday - it's a fancy black-tie affair for the hosts of the Oregon

Entrepreneurial

Network's annual conference. They want us to show up in costume, so I'm sure "The Head Honcho" (my character) will get to step out and pump-the-flesh one more time. If you want to see a couple of stills from the video series, by the way, I've posted them in the "Production" and "Behind the Scenes" galleries on http://www.haroldphillips.net/.
The next day I had to be on

meth

... or at least I had to act like I'd recently "kicked it" and was going into

Changepoint

, a local recovery center, to join a study on the effectiveness of 12-step programs. This kind of role-playing is something I do occasionally for the Oregon "Node" of the National Institutes of Health... from time to time they'll do these studies, and they'll call me in to play a patient going through the intake process. It helps the therapists fine-tune their intake procedure, and it gives me the chance to give them feedback on what might have worked or what could be structured better.
This time around my

meth

addict character "Eric" was, I think, a big help to the practitioners... we ran through the intake process twice, and the second time I came in a lot of the suggestions I made had been put into place. It's nice to be able to be part of this process... hopefully the part I play will help organizations like

Changepoint

fine-tune their therapies, and serve their populations better.
The organizers at

OHSU

have been pretty happy with the part I've played in the study process... so happy, in fact, that there's the possibility they might arrange to fly me around the country to other sites conducting the study. Of course, that depends on getting funding from the government, so we'll see if anything comes of it... but you never know. I could be showing up at a drug treatment facility in your neighborhood!
The weekend rolled around, and I auditioned for

Crackin

' The Code, an indie romantic comedy being produced this summer by Hunter's Moon Productions. I was asked to read for the three lead roles in the film, but I knew going into the audition that I was too old for each of them... there might have been one character that fit my age range, but the director was looking for a cast in its twenties and lets face it... I'm just not in my 20's any more (hell, I was hardly ever cast in "young" parts even when I was in my twenties).
I must have done something right, though, because Steve

Coker

(the director) contacted me later saying that he's considering me for a featured part in the film. So, if all goes well, I might be shooting

Crackin

' The Code in late July or early August.
The big news of the week, however, was waiting in my email when I got home from the audition.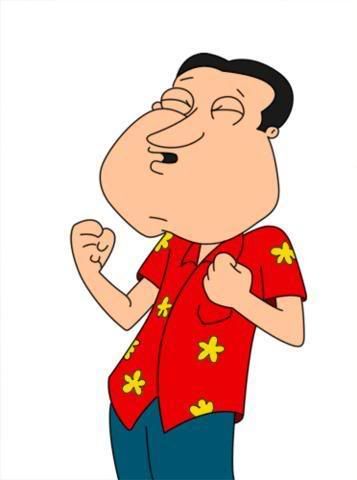 Susan Funk, the assistant director on Lady Wasteland, sent me an email asking if I wanted to play the lead in an

internet

zombie movie tentatively titled The Outbreak. The film will be produced and directed by Chris

Lund

, who has done a number of online films for big corporate clients (check out the "Projects" section of his web site). The form the film is going to take is pretty innovative, and Susan's gathering an amazing crew full of local talent to work on it. I'm really psyched to be part of it (let alone playing the lead role!). We had our first table read on Wednesday - it's going to ROCK!!

More on this as it develops... we start shooting mid-April.
Oh, I also picked up a murder mystery gig with Wild Bills' Murder For Sale; I'll be playing a part in a mystery based on Casablanca down in Salem on Friday. In fact, I'll be playing this guy over here. As with all Murder for Sale shows, it's a private party; unfortunately, the public doesn't get to attend. I think I heard that we've been hired in as entertainment for a school fundraiser. We had our first rehearsal tonight... it'll be a lot of fun for the actors AND the audience!
So, that's pretty much the low-down as to what's been going on in my life of late... I'm also up for a part in another indie film slated to start shooting in May. If I get into that one, my entire spring and summer are pretty much booked, between The Outbreak, possible additional sessions for the NIH,

Crackin

' The Code, my trip up to Alaska for the Last Frontier Theater Conference... this is shaping up to be a busy year.
Hope you're all doing well...