2009 Is Starting Off With A Bang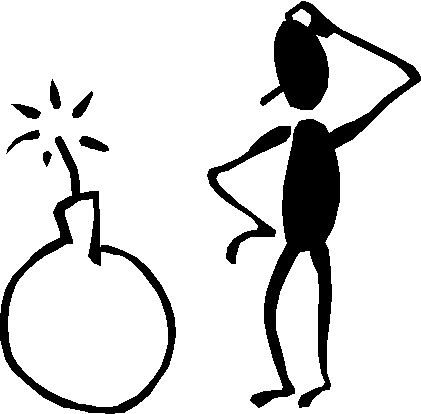 Hi folks! I haven't had much time to blog this past month (hey, I guess I could say "this year!") as I've been doing a lot of traveling for my gig with
OHSU
/
NIH
(more on that later). It's been an exciting year thus far, though... the train has most definitely picked up a lot of steam since January 1st. Since I'm sitting here at PDX waiting to take off for my last trip in this study, though, I figured I'd give you the low-down on what's been going on (you know how these "catching up" posts go... get a comfy pillow to put on your chair - you're going to be here for a while!):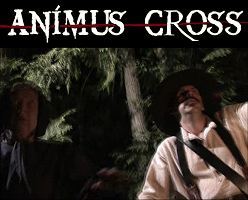 >> First off, Episode 3 of Animus Cross is now online
and available for viewing at
http://www.animuscross.com/
. You may remember that
Animus Cross'
pilot story arc was supposed to consist of three episodes; well, series creator A.L. Steen is going to give you all a late Christmas present. According to Amanda's post on the
Animus Cross Blog
, there was enough footage to create a fourth episode in the pilot series. A new iteration of the web site is also in development, and it should go live with the launch of episode four next month. So, stop by
http://www.animuscross.com/
and see episode 3, then come back around next month for episode 4. Will there be an episode 5? Lets hope so!
>> Speaking of Animus Cross
, Director of Photography
Jason Saterlund
directed a film a couple years ago called
The Human Trace
that did pretty darned well on the festival circuit. He's decided to release the film in segments on its web site, so that it can find a wider audience (sort of a webisode "mini-series"). Pop on by
http://www.thehumantrace.com/
and take a look at Episode 1... then be sure to subscribe to the mailing list to receive notifications when new episodes are posted.
>> As I mentioned above, I've been doing a lot of traveling
as a Standardized Patient for the NIH and OHSU (you may remember my mentioning the new study I'm involved with
in this post
- about midway down the page). I got a week in town at the first of the year, and since that week I've been heading out to foreign lands (well, North Carolina, Missouri, and Arizona) each week. It's been an interesting run... on one hand, I'm pretty well taken care of on the road, and I'm paid well. On the other hand... it's hard spending so much time away from home,
Trish
, and
the dogs
. It's especially difficult on my
Munin
clients - there have been times during this run that saw me talking people through their computer issues after spending a whole day in sessions; I suppose I can be grateful for the time difference when it comes to those situations.
And I'm pretty whupped at the end of the day with these sessions. I'm often asked, when I talk about my standardized patient gig, if it's "like
that episode of Seinfeld where Kramer played the patient
..." and yeah, it's sort of like that. I do go in and portray a client at a drug treatment center, and the practicioners "treat" me as they would another client involved with the study that NIDA is running.
That being said, however, there are dramatic differences between this standardized patient role and Kramer's - for one, my sessions with the practicioners last multiple hours, rather than a few minutes. I go through two processes for this study - the first is the "intake and screening" process, where a researcher asks "Mike" (my character) questions and gets his consent to be in the study. This often takes a couple of hours (and then my supervisor and I give the practitioner feedback for another half hour or so). The second process is a counseling session between "Mike" and a drug counselor. These sessions generally last a couple of hours as well, and tend to get pretty emotional - I get some bad news, and generally break down in tears.

So, yeah... it's been a pretty draining process. It's been nice to see these new communities and meet a lot of new people... but I'm most definitely ready to be home for a while.

>> Crackin' The Code
, a new film I have a role in, had a test screening early in January (I wasn't able to go as I had my last
Murder For Sale
show of the holiday season that night). The film wasn't
quite
finished - there are still some sound issues that need to be addressed - but the audience reaction was VERY favorable. Director
Steve Coker
says that he's planning to have a larger, public test screening in the next couple of months - be sure to visit the
Crackin' The Code
web site at
http://www.crackinthecode.com/
and send an email to the producers, asking to be notified of future test screenings. I can fairly guarantee you, you'll see me do some things I've never done on film before!
>> I've had a slew of auditions
this month... not many of them have yielded any work as yet, but they did give me the opportunity to meet with new producers and directors I haven't worked with in the past. This, in my opinion, is a major win - you can't book 'em all, but the more people you meet, the more connections you have that may get you work in the future. My
PerformerTrack
contacts database has swolen quite a bit this month.
>> Speaking of PerformerTrack, I was reminded by an emailer recently that I haven't posted a full "Gettin' In Gear and Staying Organized" review of the new system (she inquired as to whether I'd still recommend PerformerTrack over ProtalentPerformer... and I would). Hopefully, once my travel schedule chills out a bit, I'll have time to do that.

That being said... Actors, now is the time to start tracking the details of your performing career. We're at the beginning of a new year - this is the perfect time to start using a system like PerformerTrack, so that you don't have to input a lot of old information mid-year. The PerformerTrack system is up and ready to go... I'd really recommend you actors out there check it out and start following the details of your careers - that's the only way to make educated choices to help move your career to the place you want it to be.
If you've already checked out PerformerTrack, and are waiting for some of the reporting features to be brought on-line before subscribing to the service, take another look; HoldonLog just released a big update that includes Expense Reporting features. Income Reporting is expected to come down the pipe soon - it may not be the full "Breakdowns" section, but at least now you can print off a list of expenses to do your taxes with (remember, April is just around the corner...).
>> Finally, I just shot a small scene in the pilot for Vicky Vixen
, a new web series that's currently under development. Aimed at a young-to-early-adult audience,
Vicky Vixen
is going to be an irreverent look at a girl growing up in the 21st century. I've made oblique mentions of the series in the past, and it's been listed as "in
pre
-production" on my web site for a while now... last weekend, I actually got together with
Randall

Sellars
,
Teresa

Decher
, and
Daniel Nelson
(as well as a host of crew) to shoot a small scene for the pilot
webisode
.
Speaking of the crew, I just have to pause for a moment here... my scene in Vicky Vixen is pretty simple, and pretty short. It's just my character (Albert) having a quick conversation with his two kids Victoria and Mike. The entire scene in the finished piece will most likely only last about 30 seconds (if that). For this little piece of the finished work, though, we had a fifteen person crew to make it all come together. Most people, when they see a small scene in an office or breakfast nook don't stop to think about all the people involved with bringing that moment to life. Consider, though, the next time you're watching two people in Desperate Housewives talking about what's happening on Wisteria Lane... there are probably 10 people behind the camera for every character you see in front of the camera - if not more.
In any case...
Vicky Vixen
is now in post-production (or at least my part of the series is). This pilot episode will actually server two purposes; first, it'll introduce the show and the characters to the audience. Second, it's a promotional piece to get
funders
interested in the series. I'll be sure to let you all know when the pilot's available on the web for viewing.
And with that, my friends....
it's time for me to get on a plane to Tucson (by way of LA). Now that this study is winding down, I'll try to get more posts up here on the blog... remember, if you want to know what I'm doing on a pretty-much daily basis, follow me on my
Twitter page
(I'm importing the most recent "tweets" into the blog in the white box on the right... but there's
plenty
more than what you see there).
Hope you're all doing well...
-Harold