A Busy Busy May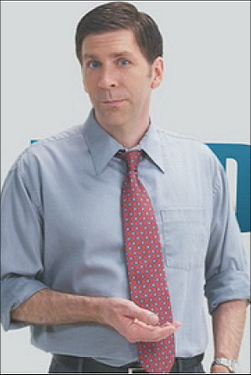 Hi folks... remember me?
A couple years back, my good friend Kert called me the "worst blogger on the internet" because of the infrequency of my posts, and my profile at AliveNotDead would tend to agree with him - that service (a fan site for the Asian market) sends me emails periodically reminding me that it's been XX number of days since my last blog post. I think the last notification I got said something completely shameful like... 31 days? Oi!

Of course, if you follow my Twitter Stream, then you probably know what's been going on. I tend to update Twitter a lot more frequently than most of my other "social networking" services; it's quick, easy to update on-the-go (Twitterberry works GREAT on my Blackberry Storm, and I use Tweetdeck to stream updates to and from my desktop), and takes very little fore-thought on my part before I make an announcement. On the other hand, Twitter also lends itself to ephemera, and conversations with people you may NOT be interested in (I'm sure the Twitter box to the right of this post has at least one comment starting with an @ symbol; that's Twitter-speak for "reply to ___"); so I like to keep my blog audience updated as well.
So, with that preamble, let me get into what's been happening over the past month... and what's coming up:
>> First off, I want to thank everyone who congratulated me on my special mention at Monday's Drammy Awards. I was one of thirty "unsung heroes of Portland Theatre," recognized on the thirtieth anniversary of the awards ceremony for my administration of the PDXBackstage and PDXOnstage. It was certainly nice to be recognized, and thanks to PATA and everyone who voted for me in the "Spotlight" awards for your kind thoughts.
>> Those of you in Eastern Oregon and Montana may have already seen my spot for Clear Choice Health Plans playing on television; the spot was put together by the amazing team at Rage Productions out in Bend, OR. They've got a phenomenal facility out there, and they were a blast to work with. I can't recommend them highly enough! If you don't live in that area (or you just haven't seen the spot yet) you can click here to see the flash version on http://www.haroldphillips.net/.
>> If you missed Crackin' The Code's April premier in Beaverton, you've got two more chances
to see it in the Portland area. The film will be part of the Portland Underground Film Festival at the Clinton Street Theater, and will play at 7:00 PM on Sunday, June 14. The fill will also have a screening at Portland's Jolly Roger Bar and Grill (a location used in the film) on Sunday, June 28th. As a special bonus, after the June 28th screening Walkfast (a GREAT band that provided many of the songs in the film) will play a set.
If you haven't had the chance to see the film, do please join us at one of these screenings - details can be found at http://www.haroldphillips.net/. As I've said so many times before, you'll see me do things on screen you've never seen me do before (hey, those of you who have seen it - no spillin' the beans!) Ladies, be warned... this is a very male-oriented flick. As the PR says, "It's not a chick-flick, it's a dick-flick." Prepare for crude language and men generally being... ya know... men.
>> Another film that's going places is The Bicyclists; specifically, the film (which features both
Trish and I) is headed to the Pickford Cinema in Bellingham, WA this Thursday, June 11th and Saturday and Sunday, June 13 and 14 (times TBD). If you're in the area, be sure to support this great independent theater by coming to see Trish and I in this wonderful, romantic film.
Would you like to see The Bicyclists played in your area? The producers of the film, Craftmaster Independent, are looking for more independent theaters around the U.S. to screen at - if you've got a theater in your area and you'd like to play a part in bringing the film to your town, please contact the producers with your venue suggestion!
More info on the Bellingham screening is at http://www.haroldphillips.net/; and keep an eye on the news box (and here on the blog) in coming weeks for more information on the upcoming DVD release party, scheduled for July 12th!
>> Meanwhile, in Toronto, the techno-thriller Sum of the Parts is slated to play at the Reel HeART Film Festival on Thursday, June 25th. Unfortunately, I can't make it out to Toronto for the screening, but do take the opportunity to check out this high-energy, high-concept film as it makes its Canadian premier.
>> Also headed to our "friendly neighbor to the north" is Walter Ate A Peanut. You may remember my last post, which saw me jumping up-and-down (virtually) over Walter's acceptance to the Cannes Film Festival. The film did pretty well over there; here's what director Robin Willis had to say:
We did great. We were finalists in the Amazon and the National Film Board of Canada competitions. Specifically this means that we were selected as 1 of 10 finalists out of 2000 entries for each competition. No other film was a finalist in both competitions.

The only way it could have been better is if we had won one of these competitions... why didn't we? The final selection was made by online viewers. The NFB competition was presented via Youtube and Amazon presented their finalists through their French web site. Simply put we just didn't have enough viewers to win... and I really don't care... I think being a finalist is more than enough.

If you're among those who have been asking about getting Walter on DVD, there's finally a way to do so: Robin has worked it out so that the film is available on Amazon.com at this link - as Robin is quick to point out, neither he nor anyone involved with the film is making any money on the Amazon transactions; it's just a vehicle to get the DVD's out and shipped to interested parties. So, if you'd like a copy of the film on DVD, that's the way to go!
>> Finally, I thought I'd let you in on a "sneak peak" of a new film I'm working on with Jason and Todd Freeman called My Soul To Take.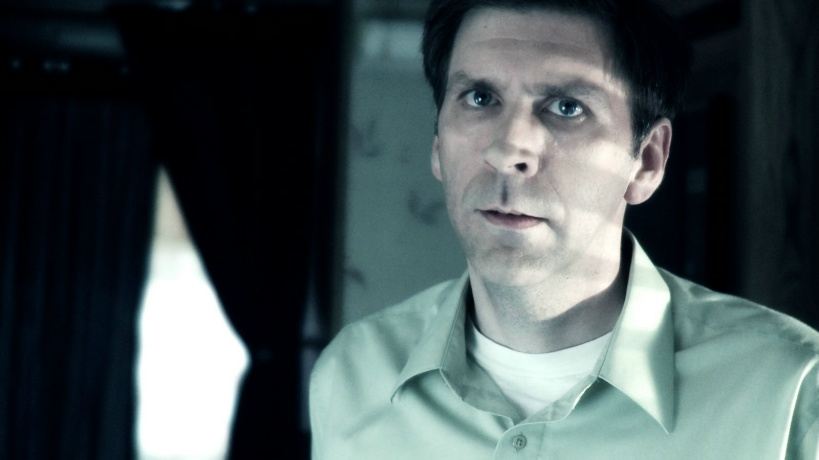 You can see some stills from the "investor scenes" (these are scenes being put together to show potential investors before the full feature is shot this fall) at the Production Photos section of http://www.haroldphillips.net/. I'm VERY excited to be working on this film with Jason and Todd; not only are both very talented filmmakers, but the script for the film (adapted from a book by their father Dale Freeman) promises to have wide appeal for a very diverse audience. I can't really talk too much about the film at this point; once the investors sign on and we begin full production, though, I can assure you I'll be talking about it plenty!
Aaaaannnnnnd

.... that's about all I have time for this morning. I have to get things wrapped up and head to an industrial audition. Be sure to keep an eye on the news box a http://www.haroldphillips.net/ for more info as it develops... and http://www.twitter.com/haroldPDX for up-to-the-minute updates. And yes, I promise I'll try to get better about keeping the blog updated, as time allows.
Hope you're all doing well...