Storm Before The Calm Before The Storm
Howdy folks!
I'm off to the gym before starting my first day's shooting of The Outbreak. Before I head out, though,
I thought I'd take a little time to get you caught up on what's happened over the past couple days, and what's ahead.
Like I said,
The Outbreak begins shooting in earnest today, and I'm looking forward to a week's worth of late-afternoon-into-the-early-morning shoots, wading through a ravening horde of zombies. We had a long rehearsal on the set Wednesday night, and again all day Sunday (that day was largely focused on the action sequences in the film. We're going to be doing some crazy stuff, all under the

watchful

eye of Stunt professional Jerry

Buxbaum

).
The cast and crew are ready - I think we're all looking forward to getting the show on the road today.
In between Outbreak rehearsals, I had a stage combat rehearsal with the cast of Clark College's upcoming production of Streetcar Named Desire. We'd had one rehearsal before, where I went over some basic stage combat principals and moves... this rehearsal, though, was focused totally on the choreography we're going to be using in the show.
Doing combat with young actors can be challenging, as they bring varying levels of experience and focus to the process. They're often uncomfortable in their own bodies, and nervous about getting too close to each other. I have to say, though, that the cast Lisa Abbott has assembled for this production is really top-notch. They approached their work with both focus and a healthy respect for the material (and each other). By the end of the night we'd choreographed all the violence in the show. I'm very confident in this cast; I'm sure that by the time I join them at our next rehearsal (after The Outbreak is done shooting) they will have worked on the moves and they'll be comfortable enough for fine tuning and work on timing and integrating the action with the rest of the scene.
Saturday was one of my last "normal" days before shooting, so I wallowed a bit in suburban life. The sun was out and I took advantage of that fact by making some sun tea and mowing my lawn. Doesn't seem like much of a way to spend my one Saturday afternoon off... but I have to say, I take great pleasure in simple domestic tasks. Maybe it's because I'm away from home so often... but sweating it out a little mowing my lawn, doing dishes, laundry, or whatever gives me a quiet sense of accomplishment. There's a lot to be said, I think, for enjoying the simple tasks in life; "chores" can have a lot of appeal if you look for the magic locked inside them.
I had a meeting with a director Monday about a new feature that will be shooting throughout the rest of the year... well, actually, it's an old feature that he's re-shooting because he's brought some new cast members on board. I think the meeting went fairly well. If something develops, I'll be sure to let you know - it's a very exciting project, and one I'd be very proud to be part of.
Tuesday, I got some VERY VERY good news: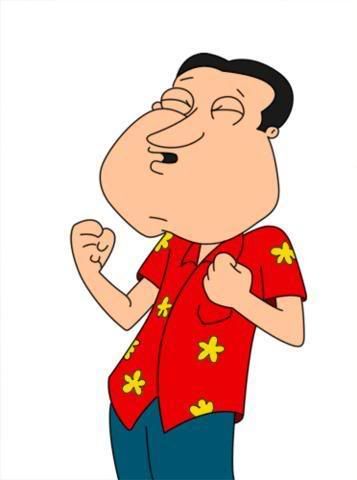 Giggity
Giggity
Giggity
-
Awright

!
I'm especially happy about this one, since I negotiated my own deal. Let me give you a little back-story... a few months ago I saw a post on Craigslist looking for actors... so I submitted my headshot and resume. The poster, an ad agency in McMinnville, responded by saying that I wasn't right for that particular spot, but that they'd keep my information.
I didn't think much of it until a couple weeks ago, when The Hinmon Agency contacted me directly and asked me to read for a new spot they're doing for First Federal Bank. McMinnville is a bit of a drive - about 50 miles from my house in Portland - but I headed down there and read for the spot. After the audition I encouraged them to contact my agent, Kaili, if they wanted me for the spot (she's much more experienced with contracts than I am).
I didn't think much about it afterwards... you're usually better off after an audition to just move on rather than to dwell on whether or not you're going to get the role - so many factors are outside your control, and the chances are always against your landing the job from an entirely statistical standpoint. Focusing on the the audition and the mistakes you might have made... how important the job is, how much you want it... those things can lead you into a maddening cycle, and when you don't get the job (again, the statistical probability), it can hit you pretty hard. My general rule-of-thumb is to think over what I might have done differently and then focus on the next one.
Much to my surprise, I got an email from my agent last week saying that the director did, indeed want to hire me for the spot. She'd turned him down, though, because the pay was too low. She wanted to let me know, however, so I could work out my own deal with him - she just couldn't see getting involved and taking 15% of such a small pay-check (have I mentioned lately how much I LOVE my agent Kaili?). So, I contacted The Hinmon Agency and told them that I'd be happy to do the spot, but that the pay was too low for a lifetime buy-out. After a few phone calls and emails back and forth I was able to work out more acceptable terms with the client and the agency (including a little bump in pay, a one-year instead of lifetime buy, and a re-negotiation clause in case they use the spot outside the local market it's being created for)... and the spot was booked.
Just goes to show, you can accomplish a lot more by working with people than by digging your heels in and making demands. Everyone's coming out ahead on this deal - that's the way negotiations are supposed to work.
So yeah, I'm pretty happy about how things turned out. I'll be shooting the First Fed spot next Saturday. Unless you live in Yamhill County Oregon, though, you probably won't see it... that is, until I get my copy and post it on http://www.haroldphillips.net/.
Well, that's pretty much all that's been going on around here... time to get myself put together for the shoot. The zombies are waiting... Hope you're all doing well.
-Harold