Notes From The Road (Finally) AND From Home
Note: Ok, so I suck even more than you thought I did...
(and yes, Mark Roush, I'm talking to you specifically).
I actually wrote this post on Tuesday, waiting to get on a plane to go to my next OHSU site visit in Hawaii. It seems, though, that it never posted - so, when I got on this morning to stick a new post up, I was surprised to see this big, long post wasnt at the top of the blog. Grrrrr... I can only assume that I lost my wifi connection at PDX when I was telling it to post. So... here's the post you SHOULD have seen on Tuesday, with some updates (hey, it saves me having to write a whole new post, right?
We've been checking the site's stats and they've been doing extremely well, with most of the exposure being word of mouth and viral. There's been lots of discussion on the horror fansites, slowly into mainstream and even international audiences. Each day, we watch the stats as the site visitors bar graph climbs higher and higher. We had 20k unique visitors come to the site combined up to yesterday (unique means each individual computer counts only once, it doesn't include it if someone goes more than once to the site). Today, our stats showed that we had over 23k unique visitors today alone. Those are really impressive numbers seeing that the average user is staying almost 10 mins each time they visit, which is amazing since the web audience is known to have a very short attention span. We're also seeing that most users are coming back to the site and trying a bunch of different options to reach the end which shows that people are really getting sucked into the experience. Very cool.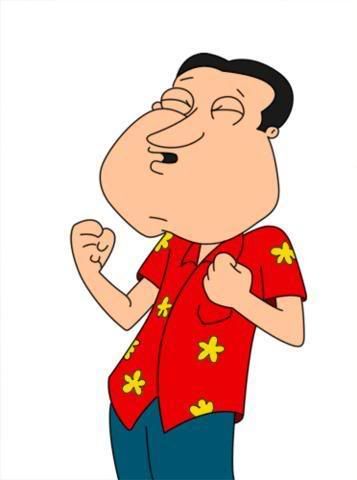 This week I got a surprise call from the director, Erin Van Dyke. The project, was in need of a voiceover artist, and she liked what she heard in the voice section of http://www.haroldphillips.net/. So, we made arrangements to get together over the weekend for the recording.
The project is actually a board game developed by the US Department of Transportation and the Bureau of Indian Affairs. The idea behind the Reservation Road Planner Game is to facilitate communication between tribal road planners, council members, and other offices involved in transportation planning on reservations. My job is to be the voice of the instruction DVD for the game (produced by Conquent, a local interactive development firm).
So, unless you're a tribal road planner, you'll probably never see the DVD or hear my voiceover... that is, until I get my copy and put a sample up on the Voice section of Haroldphillips.net.
Update: The weekend recording session went fairly well, but there were some issues with the microphone and ambient noise at Conquent's offices... so, I received an email from Erin while in Hawaii that we're going to re-record the voiceover this weekend.