Crackin' The Code "BTS" Photos Posted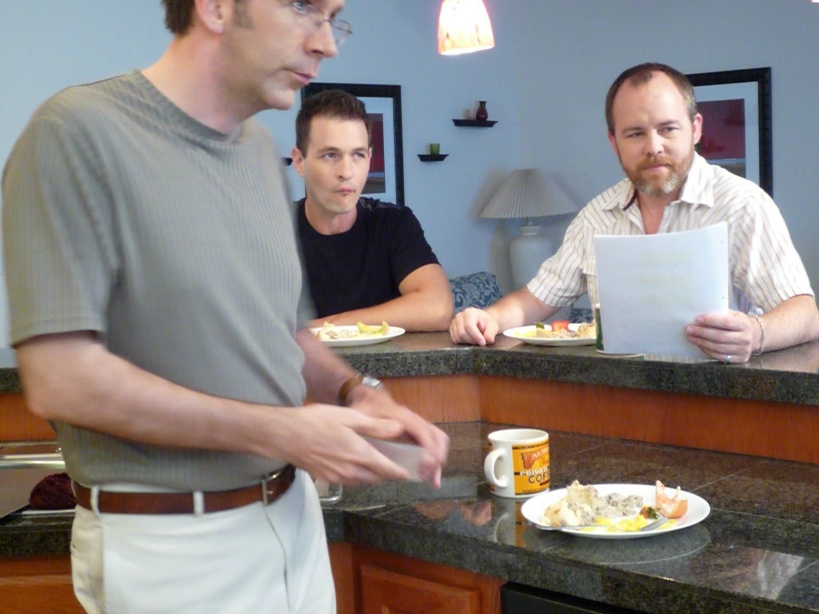 Happy Sunday, folks!
Associate Producer/ Script Supervisor/ Girl-who's-ready-for-anything-on-set Patti Adkins was nice enough to send me some behind-the-scenes photos from my shoot on Steve Coker's "comedy of questionable morals," Crackin' The Code.
I've posted them in photo section of http://www.haroldphillips.net... stop by and take a look when you have the chance.
These photos really help capture the mellow vibe we had on set... one of the things I love about working in independent films is the feeling of camaraderie on set. No one's getting paid millions of dollars to work on small, independently financed films like Code; we're just there to tell a good story. These images really help to capture the smiles and relaxed feeling that people have when they put down their attitudes and band together to make something new.
I'll keep you posted as the film goes through post-production... hopefully we'll have a Portland-area premier by the end of the year, or early next year.
Hope you're all doing well...
-Harold