Touchdown (Not The Football Type...)
As is so often the case, it's been quite a while since I updated you on what's been going on... and what's been going on is quite a bit. Really, you wouldn't think the last couple weeks had been that busy... Trish was out of town, I didn't have a lot of theatrical projects going on... but somehow I never got myself sat down in front of the computer to keep up my rambling online journal. Obviously, my commitment is questionable in these pursuits... I need to take a page from my hero John Heginbotham's book. You won't catch him slackin' off the way I do!
So, I started this post last week, planning on reviewing the week that had passed. Now it's a week later, and doing a day-by-day review sounds ponderous even to me, the master of ponderously-long-rambling-post... Something tells me what's called for here is a summarizing of the past couple weeks:
>> First, Trish's trip to New Orleans went well, in that she arrived and left safely and was able to take care of our friend Jill as she was recovering from her hospital stay. That being said, she's happy to be home. This wasn't really a "pleasure trip" per se; she wasn't walking around seeing the sights in the French Quarter (for the record, the Quarter is still in pretty good shape, though there are a lot of vacant storefronts). Most of her time was spent in Jill's apartment taking care of her. The heat and humidity was a real challenge for her, though... she was happy to get back to our Northwest Climate.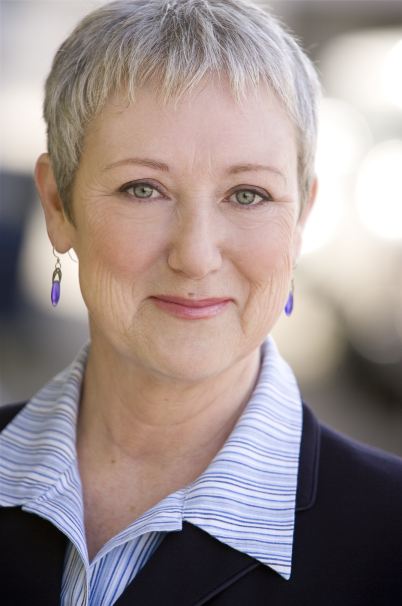 >> While Trish was gone, I picked some headshot re-prints that she'd ordered from NW Media before she left. For the longest time, it was just assumed that high-quality headshot reproduction jobs in Portland had to be sent down to LA (to Copymat or, when they still existed, Supershots). When Trish was looking to get her new shots printed she asked our agent Kaili if there was a local place we could use... and Kaili let us know that NW Media is now doing photo printing. I'm really very pleased with how the shots turned out... they're as good as anything I ever got from LA (and Owen Carey's photos of Trish make a great subject to print!) Needless to say, when it's time for me to get new headshots (or another run of my current shots), I know where to go! They also do CD and video production... check 'em out. They'll do right by you!
>>Speaking of
The Outbreak
(the new internet zombie movie I've been working on), shooting has now officially wrapped!! I know, I know... I said back in late-April that principal photography had wrapped... but it didn't wrap the way our director Chris Lund wanted it to. We ran into some jams on the last day of shooting, when we filmed the climactic ending. Chris was pretty glum, knowing that what we got on tape wouldn't match up to the level of the rest of the film. After a couple days, though, he decided to treat the situation as a positive. He wrote a new ending that's much better than the old one, and we got "the ol' gang" back together and shot the new ending last Friday. I have to say, I'm really excited to see how this new ending incorporates into the rest of the film... it's certainly head-and-shoulders above the old ending.
Perhaps best of all, I got to work with my friends Jonathan Hall, Lindsay Klein, and Jeff Mills. It's rare that we get to work on the same projects (though I actually have a couple scenes with Jonathan in Crackin' The Code... more on that in a bit)... getting to hang with those folks was an extra special cherry on top of Friday night's shoot.
>> Streetcar Named Desire opened on Friday the 2nd, and it ended up being a pretty darned good show! The cast worked really hard, and they got the opening night they earned. One dark spot in the opening night festivities, though, was when Blanche pulled her shoulder reaching for a weapon in her penultimate scene with Stanley. After a discussion with Lisa, the director, I popped back up to Vancouver to re-work that scene so that Blanche could safely make it through the rest of the run.
>> Crackin' The Code, the new feature I'm part of that shoots in July, is developing nicely. Thursday-before-last I headed out to the Raleigh Hills McMenamins to rehearse with my scene partners. Well, the intent was to rehearse... the evening ended up being an extended "getting to know each other" session over a few pints of beer (director Steve Coker captures the evening pretty well in the May 1st entry on the Crackin' The Code News Page). I don't know that we got a lot of substantual work done, but I certainly feel pretty close to the people I'm working with... which should make the shoot go by with ease.
>> We've been doing some traveling...
last week we accompanied a group from Lincoln High School down to see some shows at the Oregon Sakespeare Festival in Ashland, OR. This was our first trip to Ashland (a sad statement, given that I've lived in Oregon for over 15 years, and Trish has been here for more than 20), and it was long past due. If you get the chance to go down and see some of the offerings that one of the the nation's oldest regional theaters has to offer, don't wait. The budgets are big, the plays are well produced (I won't say I found them flawless, by any means... but well produced nonetheless), and the city embraces its theater.
We were lucky enough to stay at the Ashland Springs Hotel while we were there - a 1920's-era hotel that was recently completely renovated. A very comfortable cozy hotel - if you decide to head down there, give them a look!
>>... and we're going to do some traveling! The clock has started ticking towards Trish and my trip up to Alaska this

June

for the Last Frontier Theater Conference... more details will be forthcoming as we get closer to leaving. One sad note, however... my friend Jeff

Seastone

was trying to put together a reunion for people who were part of the theater department at the University of Alaska, Anchorage between 1985 and 1995. He had all sorts of events planned, including a formal dinner on the

UAA

Main Stage... but alas, not enough tickets sold to make the event happen. I'll still have a few days to kick around my

ol

' home town and look up old friends... but the formal reunion would have been nice.
Ah well... that's pretty much what's been happening of late. Time to hit the sack... hope you're all doing well...